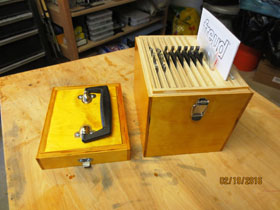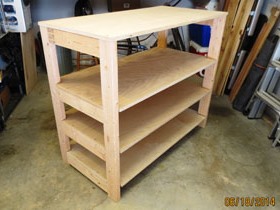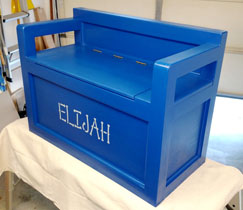 Are You a Woodworker?
I've made a hobby of woodworking. Some of my projects have been simple. Some were more challenging. This page is an introduction to some of those projects.
If you're a woodworker or you would like to try making things from wood, you're welcome to duplicate what you find here. Feel free to copy or download any of the information in this Woodworking section. Customize any of the projects to suit your taste.
What You Will Find Here
Every project will have pictures. Some will be backed up by a SketchUp design. If you don't use SketchUp, a PDF file will also be provided that will contain the drawings and dimensions in any SketchUp file. There might be other computer-generated documents but those will be provided in a format that is easily readable. And, there may be written comments.
This is a New Feature
The Woodworking page is a new feature of this website, so what you see here is a work in progress. Projects will be added as time permits.
Designs that were original to me or adapted by me were not intended for a general audience. So time is needed to add clarifications and descriptions before presenting the projects here.
There is a link at the bottom of each page where I can be contacted if you want to build one of these projects but find that some needed information is missing.
Some of the projects you can find here are based on commercially published designs. Links are provided for those.
---
Here's the Plan
This is a list of projects that I am considering for publication. Each item will be given an active link once its documentation is available. So please look for new links and check things out.
Around the House
Furniture
Sports Equipment
Totes
Boxes
Circular Saw Box
Dado Blade Box
Height Gauge Box
Jessem Dowel Jig Box
Miter Gauge Box
Router Box
Utility Box - Plywood
Utility Box - Sapele
Storage
SketchUp Supplement
Garden
Racks
Clothes/Purse Rack - Large
Clothes/Purse Rack - Small
Scrap Wood Storage Rack
Stools
Child's Stool #1
Child's Stool #2
Folding Stool
Simple Heavy Stool