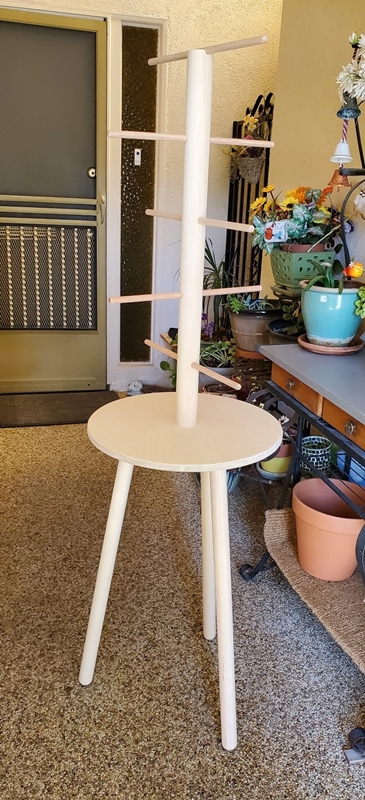 Why Build This Project?
The Bird Perch is a great addition to a living room or family room for anyone who has birds. There are lots of perches so several birds can use it at the same time. A small table prevents droppings from falling on the floor. It's easy to build.
Your total investment if you have to buy everything will be about $120.
Important Design Features of the Bird Perch
Simple design and simple construction
3 legs prevent it from wobbling on the floor
The legs and mounting hardware are purchased items
A total of ten 6 3/4" perches provides lots of space for the birds
Each perch has a diameter of 1/2"
The 18-inch diameter table below the perches stops the birds from leaving droppings on the floor
The table is 30" high
The post is 30" high for a total of height of 5 feet
Views of the Purchased Leg Hardware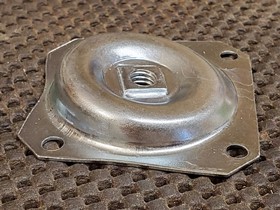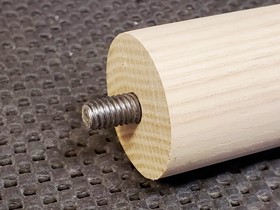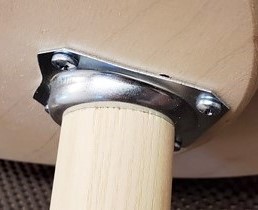 Download the Free Plans, Pictures, and Instructions
The ZIP file contains Instruction file "INSTRUCTIONS.pdf", pictures, SketchUp design file "Perch_09_SKETCHUP_VERSION_8.skp", and PDF design file "Perch_09_SKETCHUP_VERSION_8.pdf". The PDF file contains all of the drawings and dimensional information that are in the SKP file for those who don't use SketchUp: