The Cart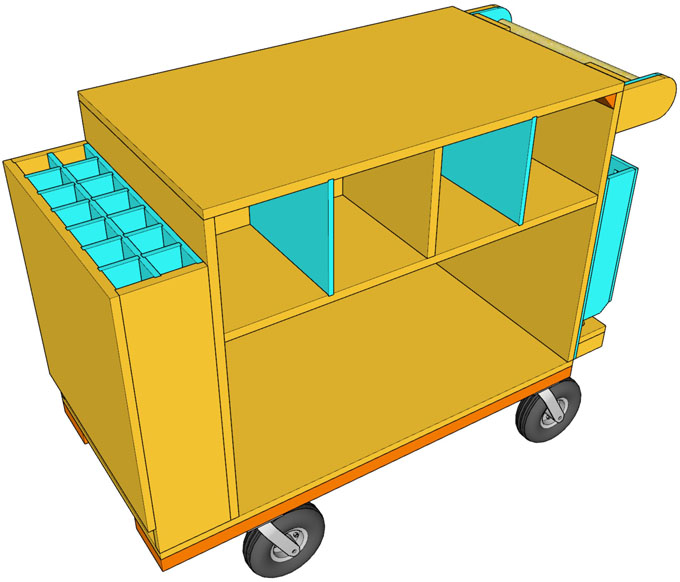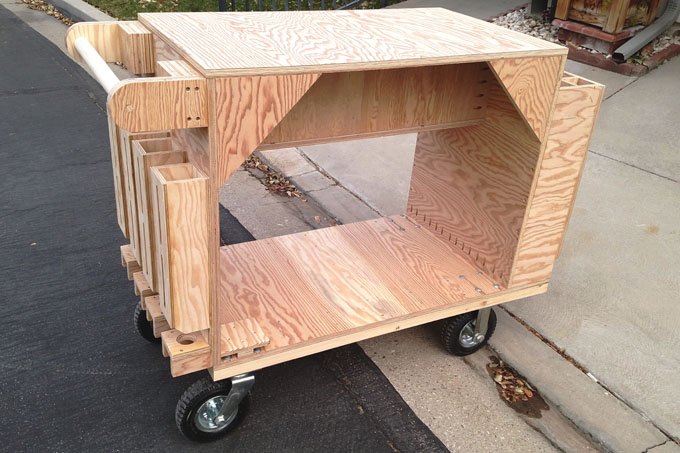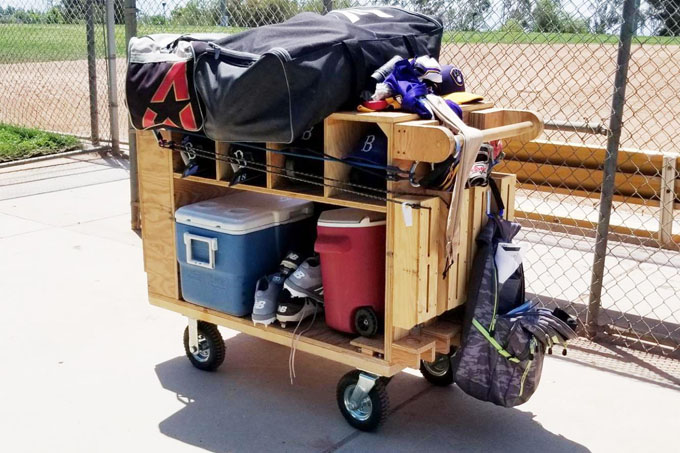 The Features
The cart has a lot of great features. Here are some of them:
A rack for 14 bats
Dispensers for 24 baseballs
Spaces for 4 helmets
Room on the top for an equipment bag
Room on the bottom for an ice chest and other items. (Move the ice chest to the top when you get to the field.)
8" pneumatic casters for smooth sailing over rough ground
A comfortably large, 1 1/2" diameter handle to ease maneuvering of the cart
You can use the top as a writing surface during the game
Total height: 42 25/32"
Total width: 23 1/2"
Total length: 54 7/32"
Height to center of handle: 39 7/16"
Space for your hands in front of the handle: 2 1/2"
Bat enclosure height: 26"
Size of Each Helmet Space: 9 1/4"W x 10"H x 12 3/4"D
Size of Area Below the Helmets: 38 21/32"L x 23 1/2"W x 19"H
Empty weight: about 150 lbs.

The Materials Used
All of the plywood is marine exterior grade: 2 sheets of 3/4" and 1 sheet of 1/2".
The cart rolls on four 8" pneumatic casters available from Harbor Freight
A pair of 2x6 Douglas fir or spruce runners are placed between the bottom of the carcass and the casters for strength
Screws, bolts, Loctite, and waterproof glue hold everything together
Additional Views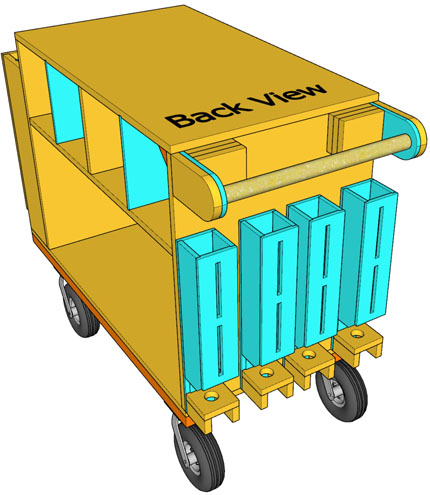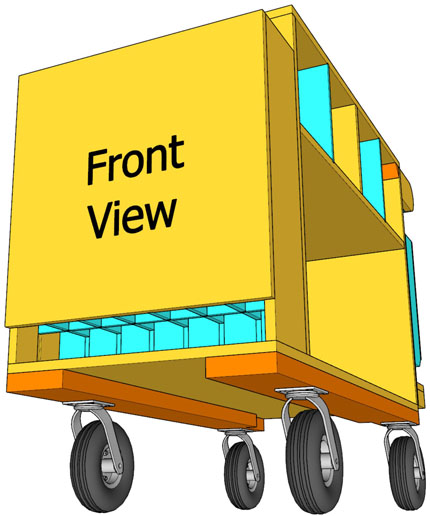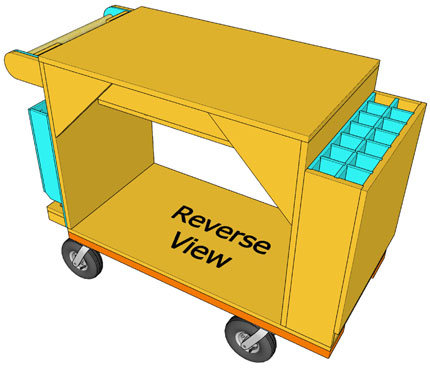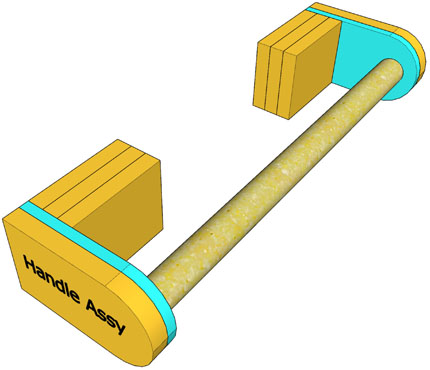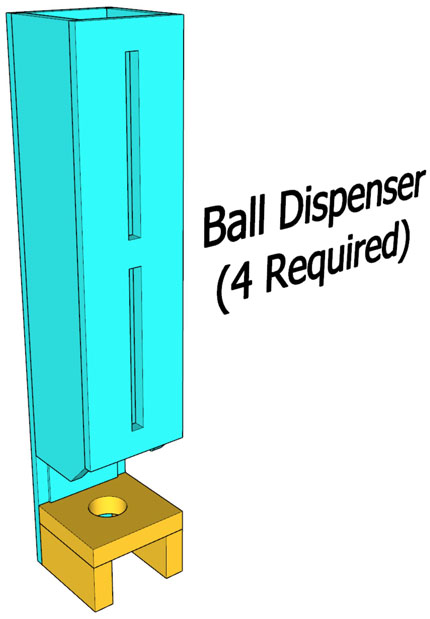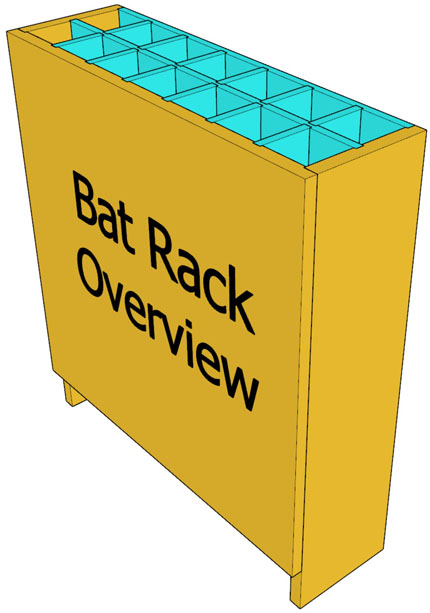 Download Free Plans, Pictures, and Instructions
Maybe you can use the ideas and information provided here and in the download file to build your own version of the Baseball Equipment Cart. If you think you might want to build it, BE SURE TO READ THE "INSTRUCTIONS.PDF" FILE that's included in the free, downloadable ZIP file.
The ZIP file contains a SketchUp drawing with all dimensions, an equivalent PDF file for those who don't use SketchUp, a full set of Instructions, cutting diagrams, cut lists, and pictures.