---
This design is dedicated to the iGauging MiniMag Electronic Digital Height Gauge,
Model 35-628. However, the plans and ideas presented here can be adapted to any similar instrument box using a large mortise as a cavity for storing and protecting the instrument.
---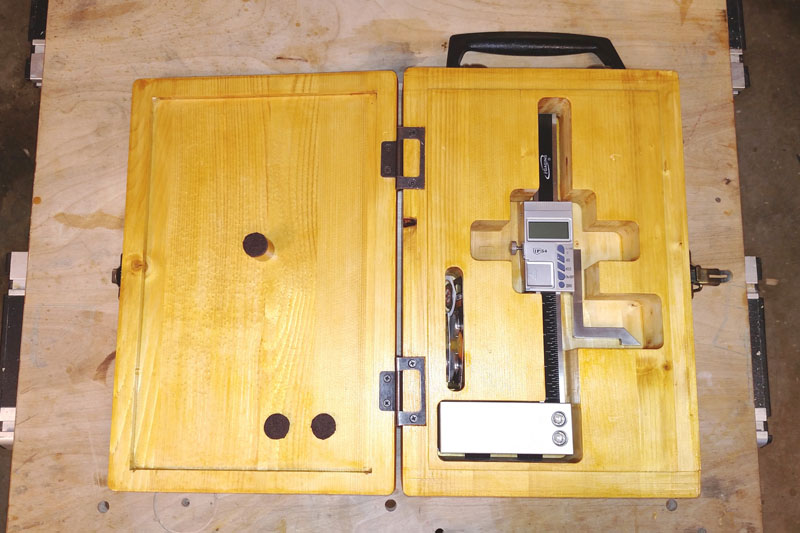 Features
These are some of the features of the Height Gauge Box:
Solid
Sturdy
Protects the height gauge
Easy to carry: a handle makes it convenient to carry the gauge to where the work is
Includes a convenient mortise for carrying extra CR2032 batteries
Ten 3/4"-diameter by 3/16"-thick felt pads cushion the gauge
A post near the center of the cover, cushioned with a felt pad, holds down the body of the gauge
Dimensions: 8 7/8" x 13 1/4" x 2 2/8"
Glue: Titebond II or equivalent
Finish: 1 coat of amber shellac inside the mortises; 3 coats of amber shellac on all other surfaces
Some Pictures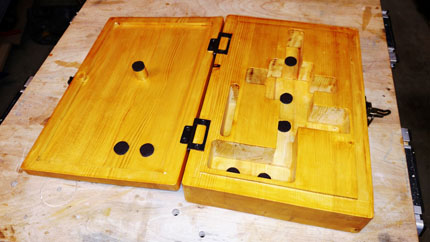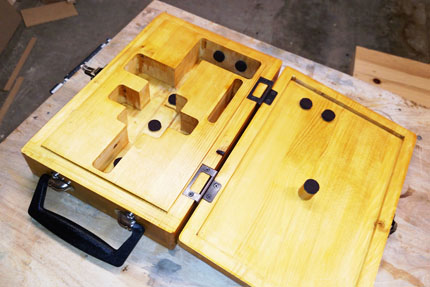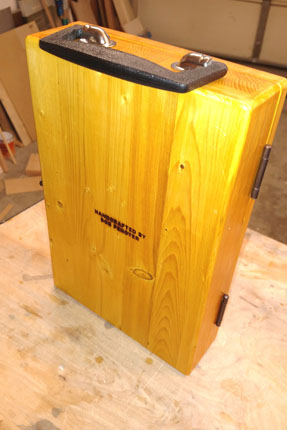 Download Free Plans, Pictures, and Instructions
The ZIP file contains all of the pictures, INSTRUCTIONS.PDF file, SketchUp design file Height_Gauge_Box_12_SKETCHUP_VERSION_8.skp, and PDF design file Height_Gauge_Box_12_SKETCHUP_VERSION_8.pdf. BE SURE TO READ THE "INSTRUCTIONS.PDF" FILE that's included in the ZIP file.