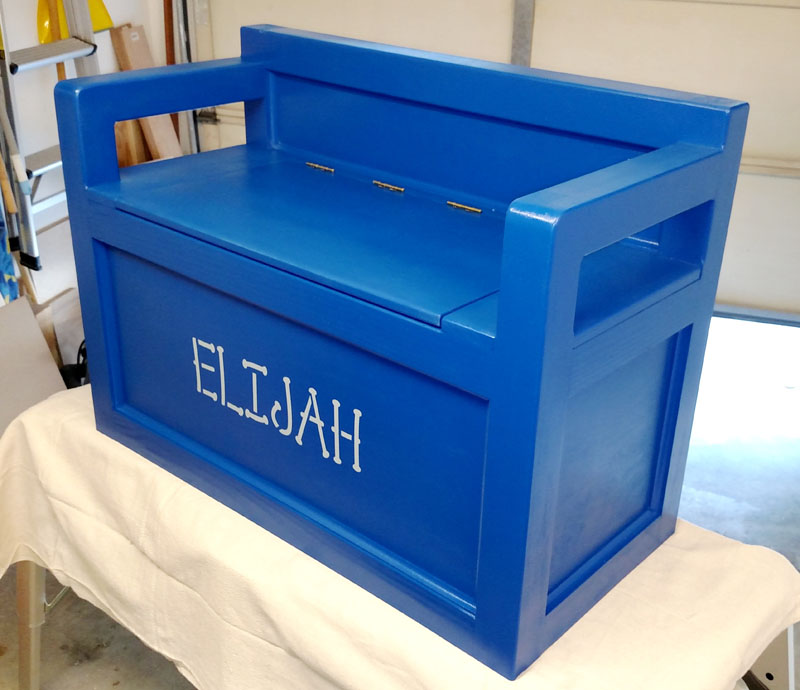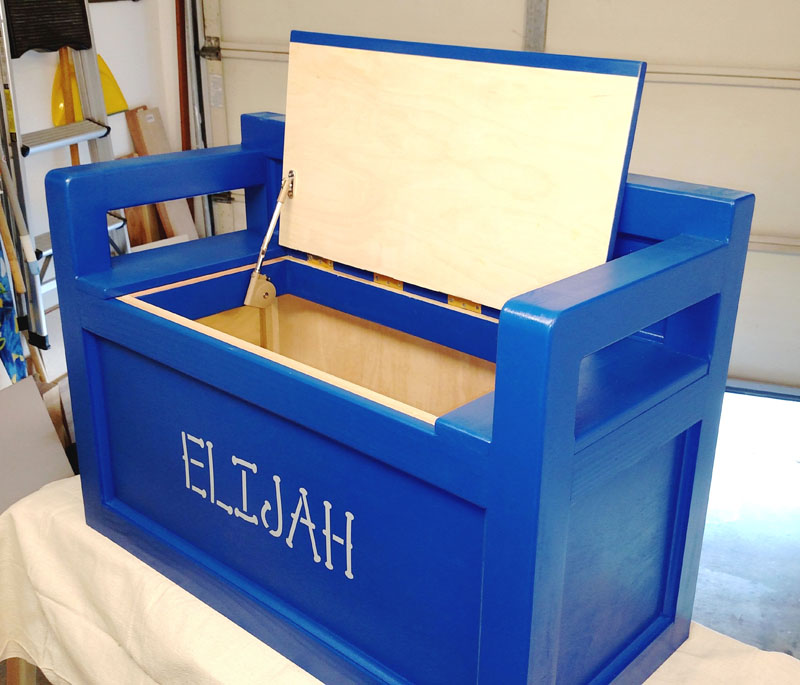 The toy box has a footprint of 36" x 17". The seat is 18" high. The arms are 6" above the seat. The backrest is 8" above the seat.
A SOFT-CLOSE MECHANISM is used to help prevent injury to little fingers.
Maybe you can use the ideas and information provided here and in the free downloadable file to build your own version of the toy box. If you think you might want to build it, BE SURE TO READ THE "INSTRUCTIONS.PDF" FILE that's included in the downloadable ZIP file.
More Pictures of the Toy Box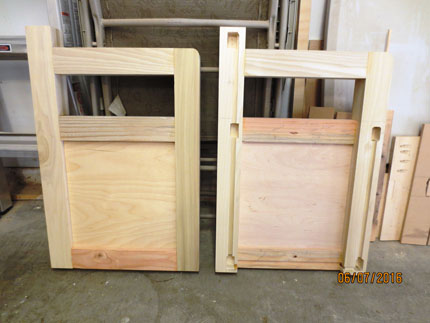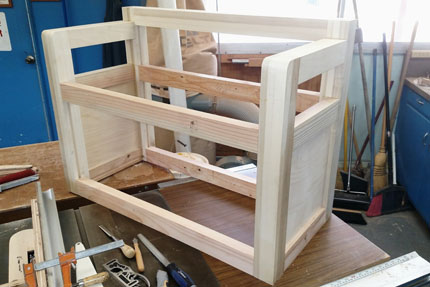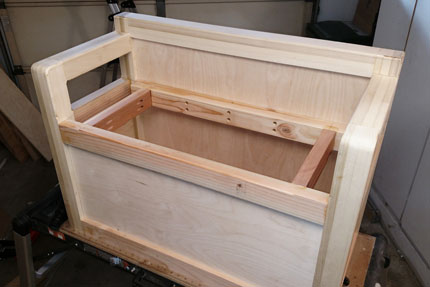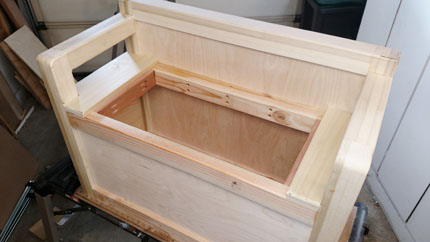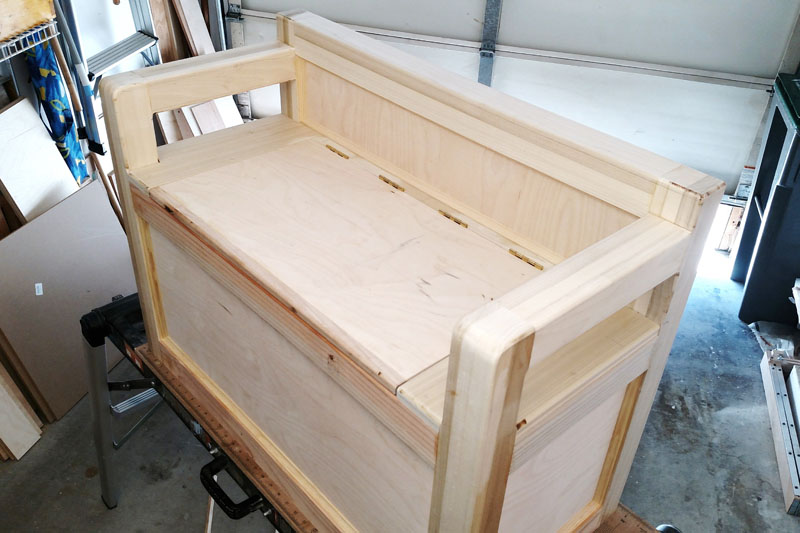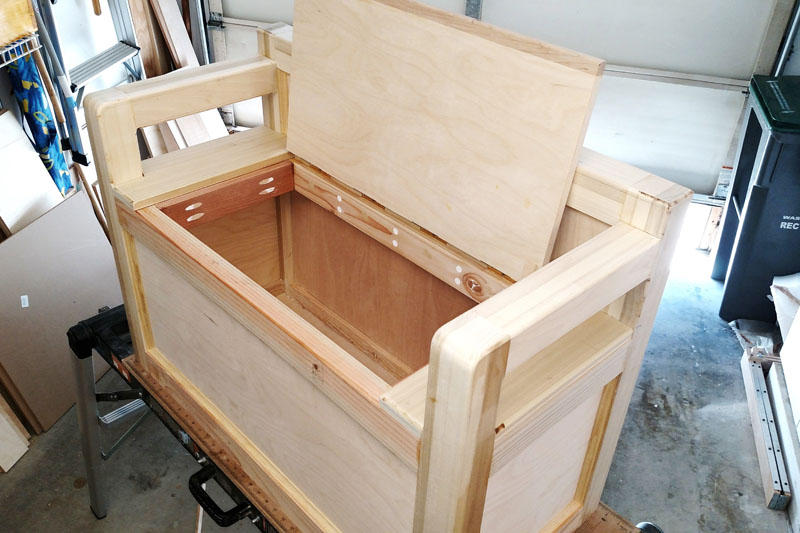 Download Free Plans, Pictures, and Instructions
The ZIP file contains all of the pictures, INSTRUCTIONS.PDF, SketchUp design file "Toy_Box_14_SKETCHUP_VERSION_8.skp", and PDF design file "Toy_Box_14_SKETCHUP_VERSION_8.pdf":
Click Here for the Downloadable ZIP file (2.96MB): Toy_Box.zip