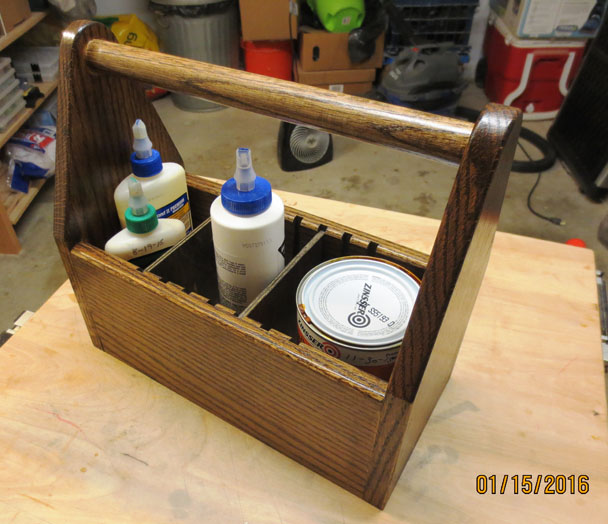 The Glue Tote has a footprint of 13 1/2" x 6 1/2" and it's 12 1/4" high. It includes a 1" diameter handle. And, it's made from red oak.
A key feature is its 7 pairs of slots that support movable plywood partitions to organize the contents. The partitions are useful for preventing tall, thin containers from tipping over.
Only glue and dowels are used in the Glue Tote's construction. No hardware is used. The oak handle is contained in a mortise at each end.
The sides of the Glue Tote are joined to the ends with simple butt joints. Because these tend to be weak joints, they are reinforced by using dowels as can be seen in the picture below.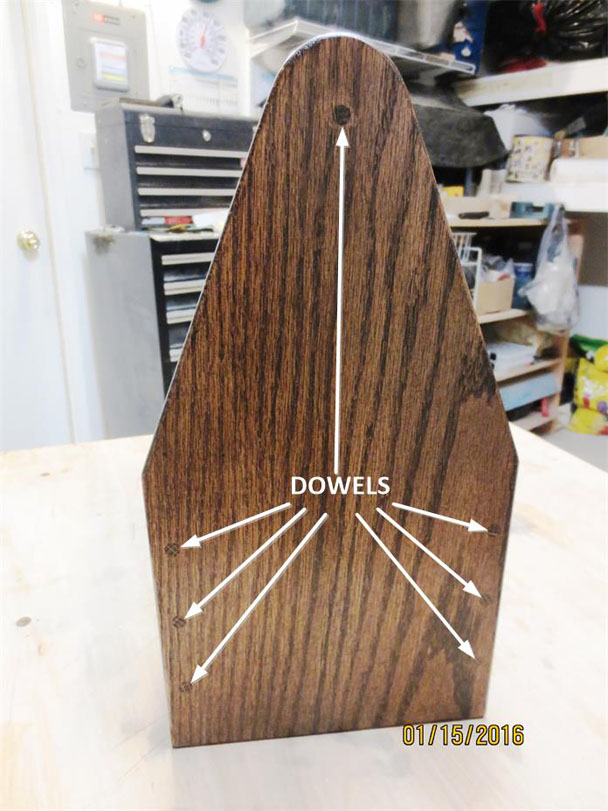 Here's a view from the top showing 3 of the movable partitions placed arbitrarily in the slots provided for them.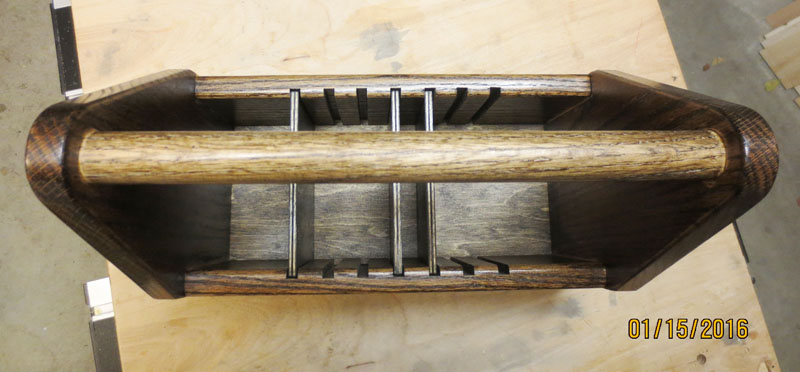 Maybe you can use the ideas and information provided here and in the free downloadable file to build your own version of the Glue Tote. If you think you might want to build it, BE SURE TO READ THE "INSTRUCTIONS.PDF" FILE that's included in the ZIP file.
Download Free Plans, Pictures, and Instructions
The ZIP file contains all of the pictures, INSTRUCTIONS.PDF, SketchUp design file "Glue_Tote_07_SKETCHUP_VERSION_8.skp", and PDF design file "Glue_Tote_07_SKETCHUP_VERSION_8.pdf":